February 1, 2018
Posted by:

Simangolwa Muyunda

Category:

News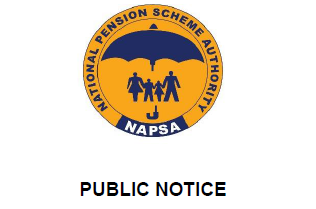 Following the introduction of mandatory submission of pension certificates by the National Pension Scheme Authority in 2014, all pensioners are required to complete and submit a certificate annually for them to continue receiving their pension. Failure to submit a certificate results in the suspension of the monthly pension, and payment is only reinstated and arrears paid once the certificate is fully completed and submitted to the Authority.
We would like to remind our pensioners to check the date of renewal indicated on their Life Certificate letter or pension introductory letter.
Pensioners who need to renew their certificates can collect the certificates from any NAPSA office across the country or request for it via e-mail. Please ensure to attach a copy of the ID to the mail. Once completed and attested, the certificate must be submitted IN PERSON together with one recent passport size photograph to the nearest NAPSA office.
We would also like to advise family members to promptly report any pensioner that cannot manage to collect their certificate in person and the death of any person in receipt of a NAPSA pension to the nearest NAPSA office.
For further information please e-mail the NAPSA Information Desk on info@napsa-web.azurewebsites.net or call the Call Centre on 0211 395677 or toll free on 677.