NAPSA has implemented a number of electronic platforms to allow our clients to access all our services online
These platforms include, NAPSA Mobile and USSD, as well as Kiosks. Using these platforms, employers can register their employees, file monthly returns and make payments for contributions. In addition, employees can check their details as well as keep track of their contributions and claims information. These platforms can be accessed from a number of devices, including tablets and mobile phones.
Napsa Mobile
About NAPSA Mobile
NAPSA Mobile is an application that is accessible on mobile devices such as smartphones and tablets. It enables employers and employees to access NAPSA services in a convenient manner using their mobile phones. NAPSA Mobile is especially suitable for small businesses and employees.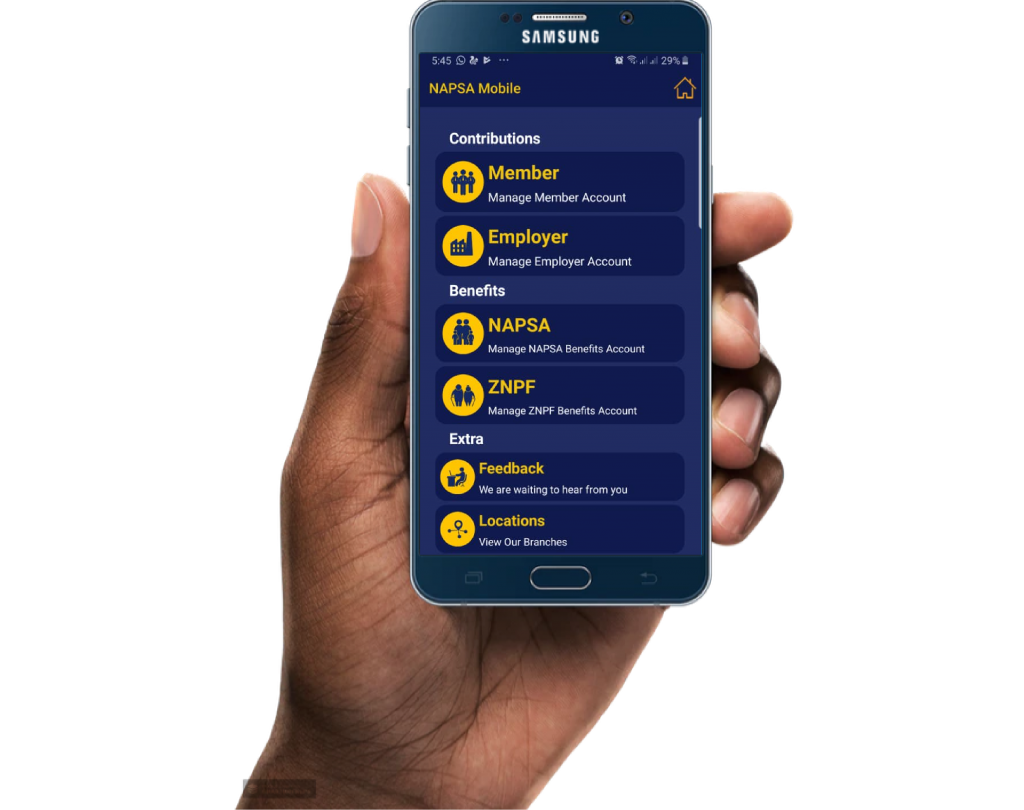 Download our mobile app
Available on Android and Apple iOS


Napsa Mobile - USSD
Access NAPSA mobile through USSD Short code
*677#
NAPSA USSD is a service accessible through mobile network providers and is available from any mobile device. It works on all three mobile network providers and does not require any internet connection. Even the most basic phone can access NAPSA USSD. NAPSA USSD is especially suitable for small businesses and employees.