October 9, 2017
Posted by:

Simangolwa Muyunda

Category:

News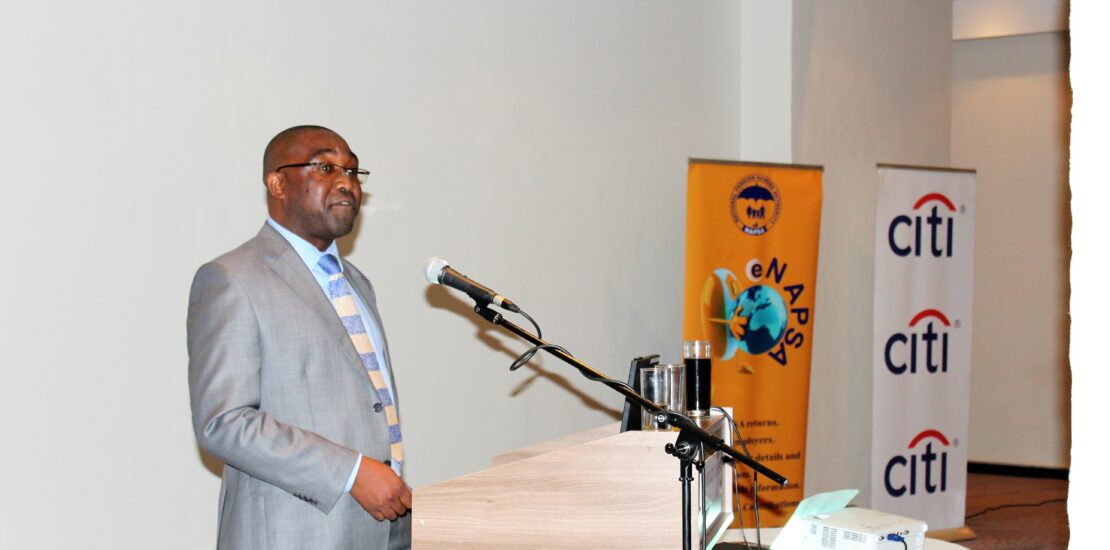 Nine commercial banks have so far integrated their banking platforms with the National Pension Scheme Authority (NAPSA)'s electronic pension contribution system eNAPSA.
The nine banks include the Zambia National Commercial Bank, Stanbic Bank, Standard Chartered Bank, First National Bank , Barclays Bank, Indo Zambia Bank, Cavmont Bank, Access Bank and Citi Bank. This development means that more employers can now complete the process of submitting their returns and making payment for NAPSA contributions online via eNAPSA without having to walk to either NAPSA offices or indeed their bank.
This is an important milestone in the Authority's quest to make pension administration as paperless as possible, thereby enhancing operational efficiency and reducing the turnaround time for processing of benefits.
The latest bank to join the eNAPSA platform is Citi Bank.
Speaking at the event to mark the integration of Citi Bank's core Banking system with eNAPSA in Lusaka recently, Ferdinand ZAUMU, Citi Bank Managing Director and CEO said the bank took on the challenge from NAPSA to all banks to integrate their systems and ensure that all contributing members were connected to NAPSA electronically through eNAPSA.
"Through our online banking platform, Citi Direct, our customers will benefit from a one-stop innovative e-payment solution that helps to make NAPSA contributions payment easy with a single click," said Mr. Zaumu.
And speaking at the same event, Mr. Ronnie Kamanya, NAPSA's Director of Strategy and Business Performance said the eNAPSA platform has been implemented to improve management of contributions and benefits information, enhance compliance and promote effective customer services.
"Since the inception of eNAPSA in 2016, the system is playing a significant role in providing payment solutions to the members especially as the Authority embarks on a campaign to extend coverage to domestic workers, bus drivers and other workers in the informal sector", said Mr. Kamanya.
He said the Authority understands the dynamics that obtain in the informal sector and looks forward to more innovative ideas from the banking sector to help implement solutions that will resonate with NAPSA members.
And Bank of Zambia, Director of Banking, Currency and Payments, Mr. Lazarus Kamanga, has congratulated both Citi Bank and NAPSA on their successful integration.  Mr. Kamanga said he was happy with the development as it was in line with the central bank's strategic objective of increasing access to financial services in Zambia through digital banking.
The National Pension Scheme Authority has since appealed to the remaining banks to link with eNAPSA to enable employers enjoy an end-to-end process of submitting returns and paying contributions online.
<<<ENDS>>
Issued by:
Cephas Sinyangwe
Head Corporate Affairs
National Pension Scheme Authority
Telephone: 0211395016
Email: sinyangwece@napsa-web.azurewebsites.net   
Facebook: @MyNAPSA
Twitter: @MyNapsa