March 6, 2017
Posted by:

Simangolwa Muyunda

Category:

News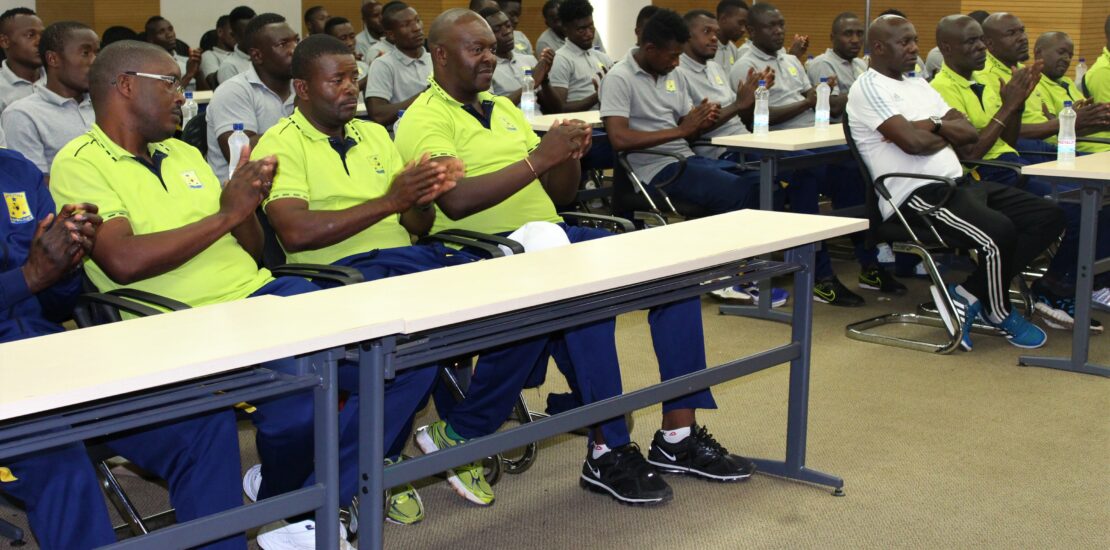 The Director General of the National Pension Scheme Authority (NAPSA), Mr. Yollard Kachinda, has challenged NAPSA stars football players and the technical team to work hard and fight for the 2017 FAZ Super League title.
Mr. Kachinda, who is also the NAPSA Stars Patron, met with the team at Lusaka's Government Complex in a pre-season briefing recently and called on the team to improve its performance in 2017. He reiterated that NAPSA Management was committed to supporting the team but that the team must justify the support by bringing positive results.
"The performance last season was not very impressive and I am challenging you as players and technical team to do better this season. You should not settle for anything less than fourth position. In fact we should win the league title because we have what it takes to do that," he said.
"We are going to give you all the necessary support, but you should justify why we should continue pumping in so much money by doing your part. I am convinced that NAPSA Stars is one of the best sponsored teams in the country, but when you look at your peers, the performance doesn't tally," added Mr. Kachinda.
And team head coach, Tenant Chilumba, accepted the challenge and said the team would work hard to bring a positive result this season.
"Sir, we acknowledge the poor performance last season and pledge to work hard and challenge for the title. We appreciate your continued support and promise not to let you down by bringing the desired results. We will aim to finish in top four this season and see the team take part in the Barclays competition," said Mr. Chilumba.
Team captain, Donwell Yobe, also added that the sponsors should not expect anything but the best from the team this season.
"We have heard and accepted the challenge. We will work hard to win the 2017 league title. The worst we can do is come out in fourth position," said Yobe.
In the 2016 soccer season, NAPSA Stars fought hard to avoid relegation, the situation that did not go well with the sponsors and fans.