May 31, 2023
Posted by:

Alice Mapulanga

Categories:

General, News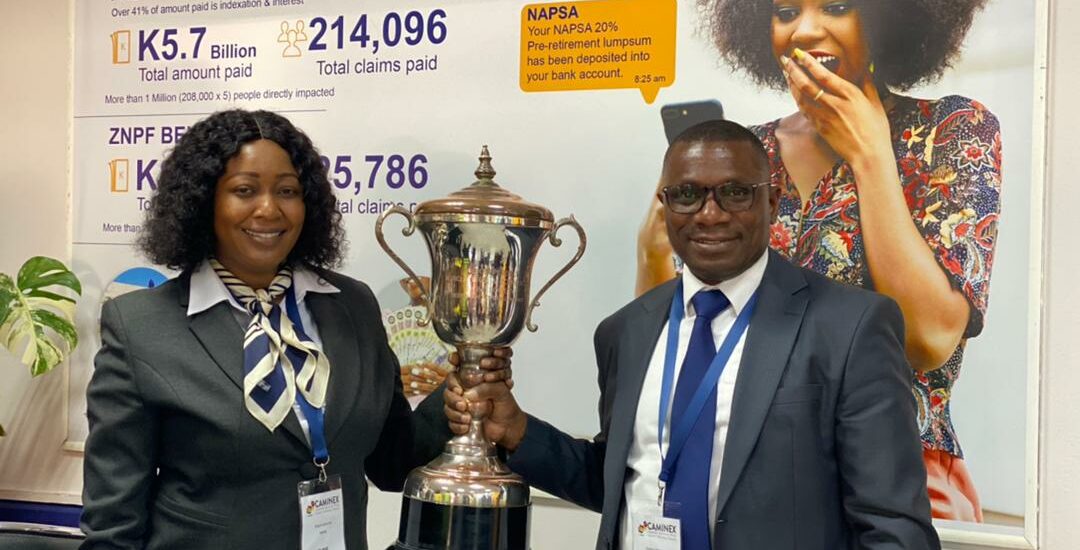 NAPSA has been declared the Best Overall Winner by the Copperbelt Agricultural and Commercial Show Society at this year's CAMINEX.
The Authority is one of many institutions exhibiting at the ongoing CAMINEX under the theme 'Copperbelt; Re-ignite. Rebuild. Renew'.
NAPSA has demonstrated how it is pooling resources through contributions from the formal and informal sectors and growing these contributions through strategic investments in areas such as road infrastructure, energy, mining, real estate, government securities, fixed term deposits, public and private equity among others. This enables the Authority to pay benefits to its members when they fall due, including the popular 20% Partial withdraw where the Authority has paid over K6.2 billion to over 237,000 members as at 30th May 2023.
The Authority has over 22,500 members on monthly pension payroll who are getting a pension for life. Over 45% of these pensioners are given an uplift for them to access a minimum pension. This is made possible by the Authorities diversified investments.
For the Informal Sector, the Authority is giving in addition to the traditional benefits short term benefits such as access to credit, weather index insurance, maternity benefits. All these are helping to re-ignite, rebuild, and renew the members lives as well as the economy.
The exhibition was officially opened by His Excellency the Republican President, Mr.Hakainde Hichilema who was represented by the Minister of Agriculture Mr. Mutolo Phiri