June 23, 2018
Posted by:

Simangolwa Muyunda

Category:

News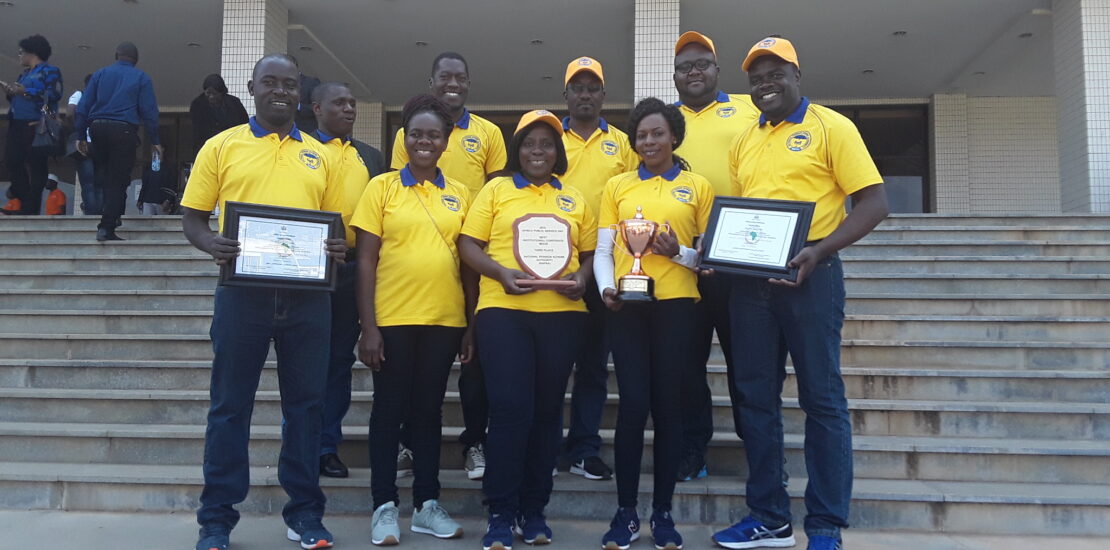 The National Pension Scheme Authority (NAPSA) was today honoured during the 2018 Africa Public Service Day Celebrations for its contribution to the attainment of Sustainable Development Goals.
NAPSA won the first position in the category of Economic Diversification and Job Creation and was second runner up in the category of Institutional/Corporate Image.
NAPSA was recognised for the role the institution was playing in supporting the private sector through various investments and partnerships towards diversification.
The Authority has shares in 16 of the 23 companies list on the Lusaka Securities Exchange. This means companies have access to local affordable capital financing.
NAPSA also has Fixed Term Deposits with various banks. This money is available to Small and Medium Enterprises as well as individuals who would like to venture in any type of business. Other investment assets allow affordable financing for government programmes with good returns for the scheme members.
The Authority makes all its investments locally to support local business growth and contribute to national development and job creation. As at 31 December 2017, the Authority's portfolio stood at K23 billion or nearly 10 percent of the country's Gross Domestic Product (GDP).
NAPSA is also collaborating with other stakeholders in implementing infrastructure and real estate projects that have a huge positive impact on the country's economy. These projects are also helping to create jobs and reduce poverty.
The Authority currently has over 14,500 pensioners on its monthly payroll with an average monthly payout of about K84 million. This money is helping to create effective demand for goods and services.
In order to enhance efficiency and effectiveness in its administration of the scheme, the National Pension Scheme Authority has embraced innovation that has led to the robust digitalization and automation programme. This has seen implementation of a number of web-based and mobile information technology solutions such as eNAPSA and Mobile applications that allow customers to transact with the Authority online from anywhere in the world.
The Authority has also not relented in the fight against corruption and other social ills by setting up the Integrity Committee that is charged with the responsibility of preventing corruption and maladministration in NAPSA.
These achievements have earned the Authority a reputation as one of the best institutions in Zambia.