December 10, 2019
Posted by:

Simangolwa Muyunda

Category:

News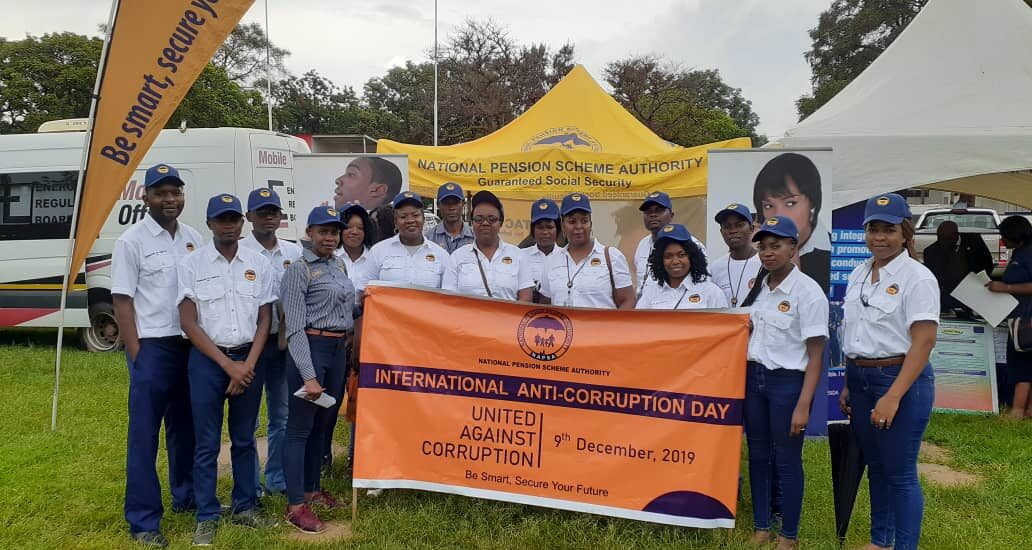 The National Pension Scheme Authority (NAPSA) joined the rest of the world in commemorating International Anti- Corruption Day which falls on 9th December annually. In Lusaka, the national commemoration was held at the Showgrounds, an event which was attended by various government ministries, public institutions and the civil society.
Addressing participants at this years' commemoration, Republican President Dr. Edgar C. Lungu reiterated his call on the need for the enforcement agencies to collaborate and prosecute any perpetrators of corruption. The president emphasized that no one was above the law and anyone found wanting would face the full wrath of the law.
"There is no need to wait for me to give a directive before you can move in to punish corrupt officials and individuals. Any perpetrator of corruption should be prosecuted regardless of their status," said President Lungu.
And speaking at the same function, Judge Anderson Zikonda Retired, who is Anti-Corruption Commission Chairperson, urged all stakeholders in the country to take interest in the fight against corruption, adding that the scourge could not be left for government along to fight it.
Meanwhile, Mr. Reuben Lifuka, Transparency International Zambia President cautioned against having the commemoration of International Anti- Corruption Day as just another annual ritual for exhibitions and speeches without tackling the real issues of corruption.
Mr. Lifuka stressed the need to reflect as a nation on all attempts made and not done in fighting corruption during this year and apply practical steps in combating the vice.
This year's International Anti-Corruption Day ran under the theme "United Against Corruption".