April 7, 2021
Posted by:

Collins Muyenga

Categories:

General, News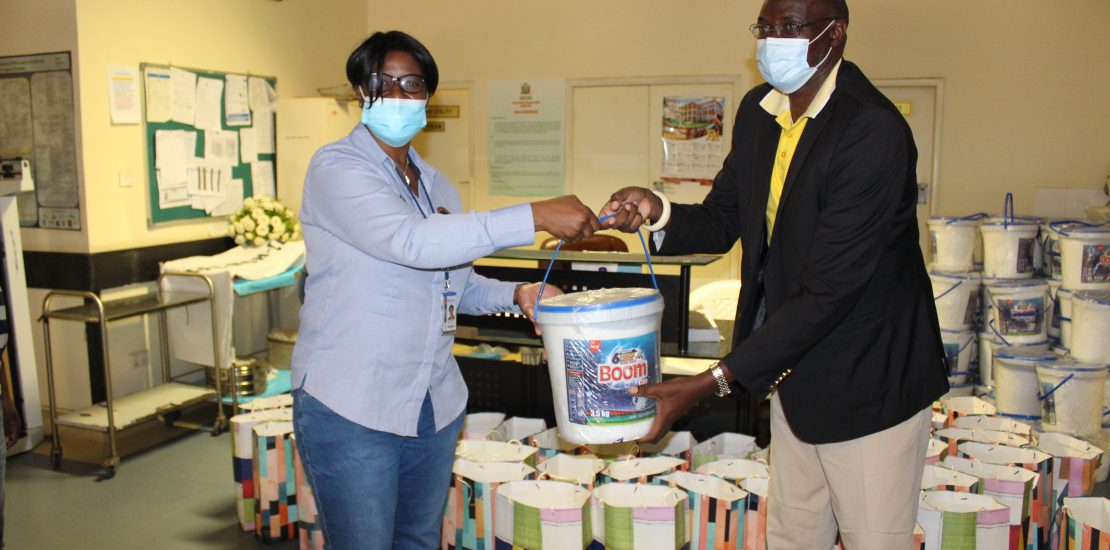 National Pension Scheme Authority NAPSA has commended women in the country for the role they play in fostering the social, economic and cultural development and has therefore called on all women to continue with the development spirit.
The Authority has also called on women organisations such as the Young Women Christian Association to continue the fight against gender-based violence in communities.
Authority Secretary, Lydia Chilumba said NAPSA will continue engaging itself in various activities to advance the welfare of women. She was speaking recently when NAPSA made a donation of various items to the Women's Cancer Ward at UTH in Lusaka.
Mrs Chilumba stated that NAPSA has decided to extend its support to the women of this country by dedicating resources to meet the needs of women especially here in the cancer wards at the hospital.
"Through such initiatives, the Authority was supporting government in its response to the different challenges facing society, especially women," she said.
This event marked the commemoration of the International Women's Day which is celebrated in many countries around the world. It is a day when women are recognized for their achievements without regard to national, ethnic, cultural, economic or political.
This year's International Women's Day is being commemorated under the theme. "Women in leadership, achieving an equal future in a covid 19 world."
"It has been observed that covid 19 has adversely impacted women especially because they are the centres of family life. They continue to be the main care givers and a number of them have been left to head households with little or no financial support. In this regard, NAPSA has chosen to lighten the burden of some of our women by giving back to the community in any way we can." Mrs. Chilumba added.
And in a vote of thanks Chief Accountant, Munalula Mbangweta thanked NAPSA for the donation noting that the support given would go a long way in supplementing the efforts the hospital was making in taking care of the patients especially women suffering from cancer.
NAPSA also donated assorted items to Solwezi and Rufunsa Young Women Christian Association.
In a new development, NAPSA Director Human Resources and Administration, Betty Meleki stated that NAPSA would this year start a Mentoring and Coaching Programme for both male and female employees. She was speaking during a virtual meeting held recently with female employees to mark the celebration of International Women's Day.
Mrs. Meleki said the mentorship programme will give female employees in the Authority an opportunity to identify their potential in leadership.
"Through this programme we expect to help those who are willing to be helped with issues of confidence and self-esteem," She added.
Echoing the sentiments, Acting Director Projects, Engineer Mainza Banda encouraged women to be courageous and remain focussed if they are to achieve their goals in life.
Mrs. Banda called on women not to easily give up but to be bold to face challenges of life at all costs.
"Don't give up! Sometimes there will be discouragements along the way, it might take a bit longer than expected to achieve your dreams but don't give up." She said.
One of the female employees Felicia Milambo thanked the Directorate of Human Resource for organising a talk which she described as beneficial.