August 19, 2020
Posted by:

Simangolwa Muyunda

Category:

News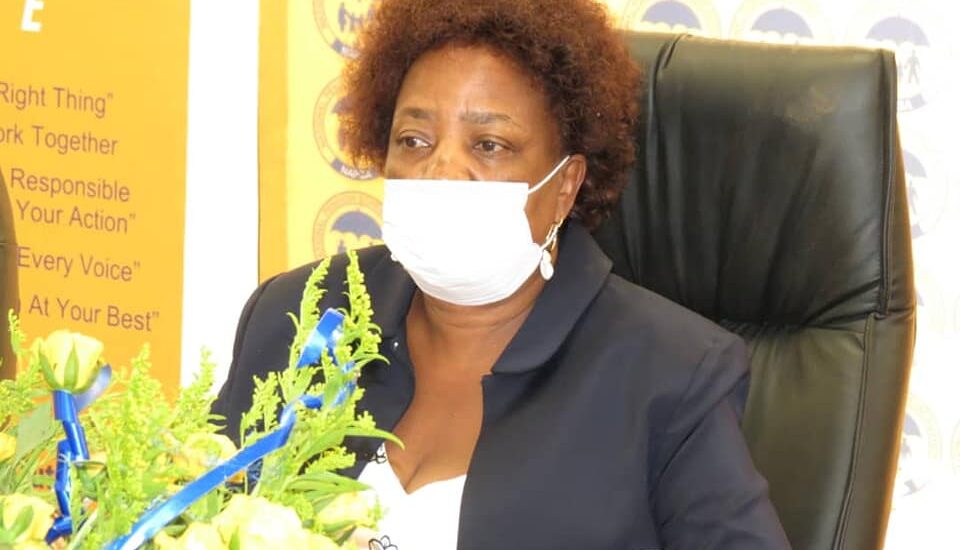 The Minister of Labour and Social Security, Honourable Joyce Nonde Simukoko has congratulated the National Pension Scheme Authority on the opening of a new office complex in Chinsali. Mrs. Simukoko said the investment compliments government' s strategic decision to take infrastructure development to all parts of the country.
Speaking when she officially opened the office complex on Tuesday 18th August 2020, Mrs. Simukoko urged NAPSA to evict tenants who owe the Authority rental arrears because the members' funds must be collected and invested in order to pay benefits.
"The new office complex has added a lot of beauty to the town of Chinsali and has indeed raised the status of this young provincial capital," she said.
"I give you powers to evict those who are not paying because we want you to be operating efficiently and reach out to all Zambians. Those who don't want to pay rentals will be doing an injustice to Zambians and must be evicted," Mrs Simukoko added.
Mrs Simukoko also called on NAPSA to continue extending social security coverage to the informal sector to secure the future of more people in retirement.
Meanwhile, Chairman of the NAPSA Board of Trustees, Mr. C. Evans Chibiliti said the Authority was looking for investment opportunities across the country. He said in addition to the office complex in Chinsali, NAPSA would also be constructing 50 low-cost houses at a cost of K60 million with prospects of increasing the number of units in the near future.
And NAPSA Director General, Mr Yollard Kachinda said the new Modern Office Complex was a positive development that had transformed the outlook of Chinsali town and brought relief to institutions that needed readily available office space.
Commenting on the development, Muchinga Province Permanent Secretary, Mr Joyce Nsamba commended NAPSA for the investment and requested the Authority to consider investing shopping malls and hotels among other investments to help grow the economy in the province.
The construction of the office complex commenced in May 2018 and was completed at a total cost of K19.4 million.