October 14, 2023
Posted by:

Choolwe Nakalonga

Category:

News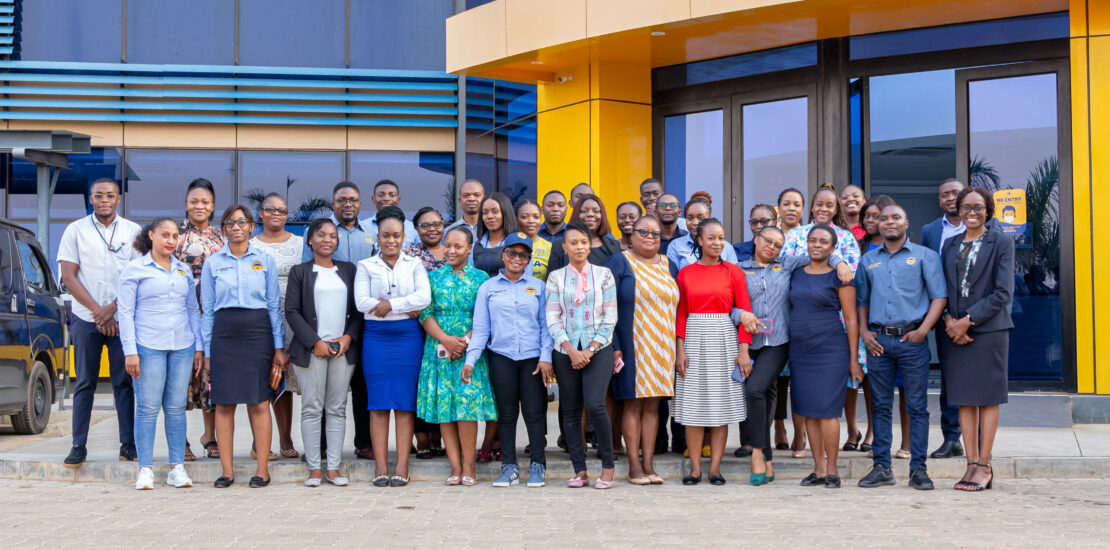 NAPSA Director General, Muyangwa Muyangwa and Board Chairperson have urged the staff to strive for excellence in serving customers seeking various services from the Authority.
Mr. Muyangwa reiterated that the customer is at the center of NAPSA's mission and all staff members should prioritize delivering exceptional value to customers.
He stated, "NAPSA's vision is to remain a customer-centric organization that sets the benchmark for service delivery in Zambia by continually striving for excellence, nothing less."
Mr. Muyangwa highlighted the significant progress NAPSA has made in enhancing customer service, leveraging on technology to ensure members can easily interact with the Authority. He also stressed the ever-evolving nature of customer service, underscoring the need to prioritize customer satisfaction.
He was speaking during a recent customer services training organized by the Directorate of Human Resource and Administration at the Records Centre in Lusaka.
At the same event, Chairperson of NAPSA's Board of Trustees, Mr. Shipango Muteto, who also facilitated part of the training emphasized the importance of cultivating a culture of caring for customers in NAPSA's day-to-day operations.
He encouraged trainees to embrace the principles of customer service, work with humility and a positive attitude and actively listen and respond to customer needs. Mr. Muteto further emphasized the significance of adhering to the dimensions of service delivery: reliability, responsiveness, assurance, empathy and tangibility. These dimensions are meant to guide NAPSA's commitment to providing service that not only meets but exceeds customer expectations.
"NAPSA's dedication to enhancing customer service is evident through this customer services training program and many more to come. Let us embrace this initiative and skill ourselves for greater performance for the benefit of our customers," he said.
Mr. Muteto reiterated that by prioritizing a customer-centric approach and emphasizing the importance of service excellence, NAPSA aims to set the standard for outstanding service in Zambia, ultimately exceeding customer expectations.
The Authority has planned a series of customer service training targeting all its customer service staff across the country in phase one. In subsequent phases the Authority plans to train all members of staff across the Authority regardless of the department they belong to. This is because customer experience is affected by different players from different departments.
These training initiatives highlight the Authority's commitment to its customers' well-being and underscores the pivotal role of employees in achieving this goal. As the program unfolds, it is poised to have a lasting and positive impact on NAPSA's customers and the organization as a whole.