November 1, 2019
Posted by:

Simangolwa Muyunda

Category:

News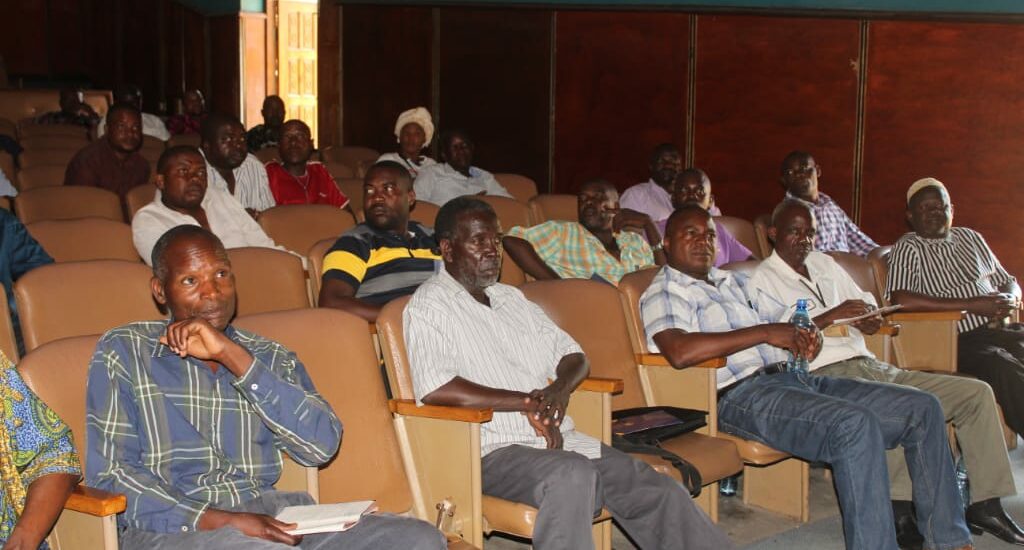 The informal sector forms the largest part of the working population in Zambia, accounting for 63 percent of the working-class leaving 27 percent working in the formal sector, according to the 2017 Labour Force Survey. Despite being the majority of workers in Zambia, the informal sector lacks access to social security cover.
It is for this reason that the National Pension Scheme Authority's Extension of Coverage to the Informal Sector (ECIS) Project has taken a lead in providing social security to informal workers that include domestic workers, bus and taxi drivers, saw millers, marketeers and small-scale farmers. The intervention is aimed at providing these workers and their families job security and also offer an opportunity for a dignified life after retirement, or in case of invalidity or death.
Speaking to Chairpersons from various markets, representatives from the Buses and Taxis Drivers Association as well as City Council officials at an employee seminar held at Lowenthal Theatre in Ndola, NAPSA's ECIS Project Officer Mr. Ian Mbewe said extension of social security coverage to the informal sector is tied to Government's agenda of eradicating poverty through social security in line with Seventh National Development Plan.
Mr. Mbewe noted that NAPSA has since intensified sensitisation among informal workers through the implementation of a number of activities to reach out to as many informal sector players.
He added that the Authority takes advantage of various platforms to educate informal sector workers with regards to their social security right through seminars, road shows and exhibitions that are conducted country wide.
Mr. Mbewe said the response from informal workers has been overwhelming and expressed gratitude that the project has seen a positive transformation of mindsets of informal sector players.
"I wish to note that bridging of information gap regards social security has led to the increase in the number of member registration to the scheme." He remarked.
And speaking at the same function, Ndola town clerk Mr. Wisdom Bwalya called on participants to embrace the extension of coverage to the informal sector diligently as it is purposed to provide informal workers with a form of security cover when they are out of employment on account of retirement due to old age, invalidity or death.
Mr. Wisdom Bwalya says the Local Authority under the Department of Housing, is looking to improve the livelihood of the domestic workers, marketeers and traders among others.
Since commencement of the ECIS project in 2017 about 18,000 new members from the informal sector have so far been registered with the National Pension Scheme Authority.